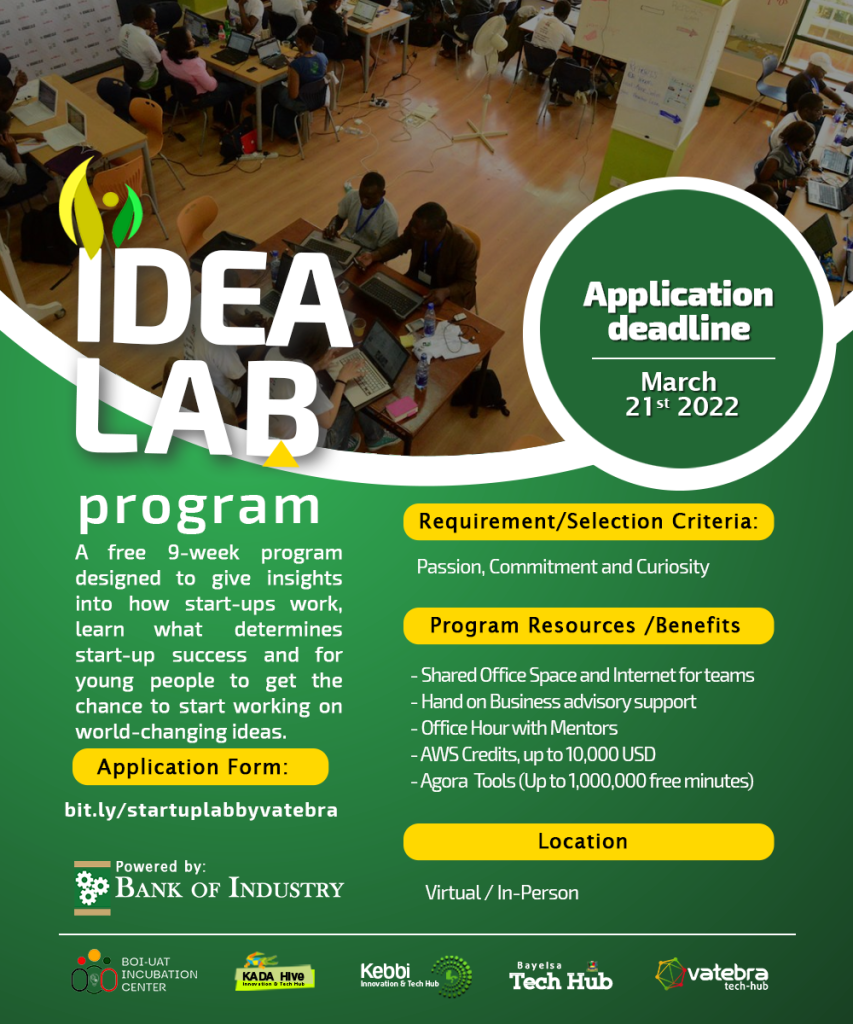 Vatebra Tech Hub, backed by the Bank of Industry has announced the call for applications for its Idea lab program. The Idea Lab program which is for a duration of 9-weeks is designed to give insights on how start-ups work, and for participants to learn what determines start-up success and to get the chance to start working on world-changing ideas.
Participants must have an idea or concept that they believe can develop into a transformative business that will leverage technology to drive significant impact in Nigeria.
University students, young graduates and unemployed youth or anyone that has an idea to test are encouraged to apply.
The Program focus seeks to answer the important questions, I have an idea but is it a business? Experienced entrepreneurs and business professionals will serve as the Mentor for each team/individual assisting them in defining feasibility, desirability & viability of their early-stage idea.
We are looking for entrepreneurs with Passion, Commitment and Curiosity.
The curriculum will have elements around Idea formation by actively engaging in research, receiving expert advice & insight from subject matter experts, and identifying the resources required to turn the concept into a viable product.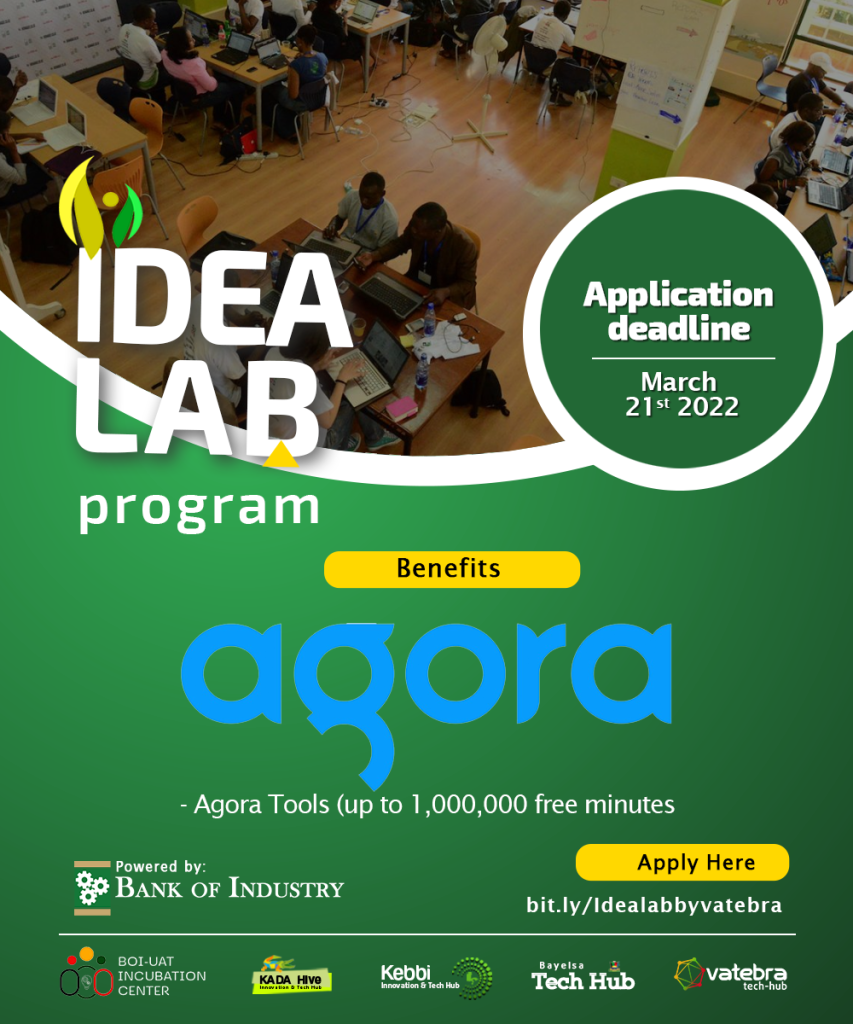 During the program, selected teams/individuals will have access to different benefits which include:
– Access to the co-working space of all the implementing partners during the program,
– Hand on Business advisory support
– AWS Credits, up to 10,000 USD
– Agora Tools (Up to 1,000,000 free minutes) and more
The program mode of delivery is hybrid ( Virtual/In-person). Selected entrepreneurs will have access to the co-working space of all the implementing partners during the program.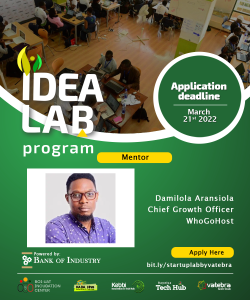 Some of the Mentors include;
-Ebi Ofrey, CEO/Co-founder @gerocare
-Edwin Ajogun, Country Director @ekoinnovationcentre
-Damilola Aransiola, Chief Growth Officer @whogo.host
-Glory Enyinnaya, Lead Consultant/Founder @kleos.africa
The Application Deadline is March 21, 2022.
The program Launch date is the 28th of March 2022
The Vatebra Tech Hub is committed to promoting skills development, youth entrepreneurship, and job creation in new technology and innovations.

Participating hubs Include Vatebra Tech Hub, Bayelsa tech Hub, BOI UAT Incubation Center, Kebbi Innovation & Tech Hub, Kada Hive.
Interested participants can apply here:https://bit.ly/startuplabbyvatebra