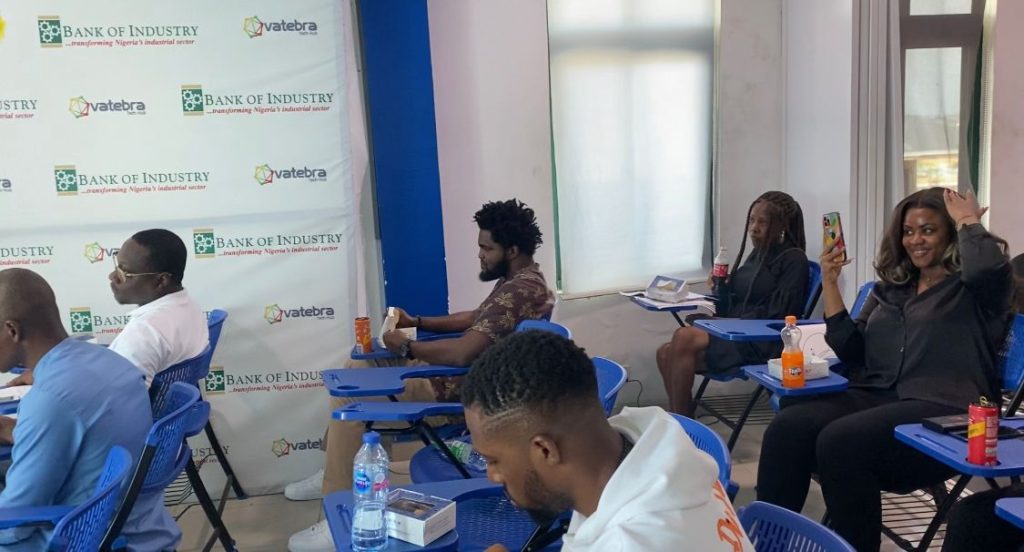 The 15th edition of Global Entrepreneurship Week was held on Friday 18th November, 2022. The theme this year gave special prominence to four key global themes of interest for the entrepreneurial ecosystem: Education, Ecosystem, Inclusion and Policy.
The Vatebra Tech Hub Event focused on:
1. A Pitch Day for Startups which featured 4 different startups which are:
Educentric – an Edtech Startup focused on redefining teachers education in Africa in order to improve the quality of teachers produced in Universities and Colleges of Education all over the continent. They are also building a social network for Educators all over Nigeria where they can share valuable knowledge between the old and new educators (A Knowledge Exchange Platform).
Twinku – the modern way to track your net worth on the go. Twinku's medium-term model is to partner directly with financial institutions & POD Trust service provider for more robust estate planning service.
Plasma – platform for blood donations saving lives and preventing unnecessary deaths. They are driven with the goal of being a major world platform for blood donations worldwide saving lives and preventing unnecessary deaths by making sure patients have easy access to matching blood types with the aid of modern technology.
PEEP Agribusiness Group – is an Aggregation of Farmers using technology; Networking & Linking Government, Banks & Businesses. They are specialized in aggregating farmers & stakeholders to achieve the objective of an innovation business hub in the sector through Software and social networking services.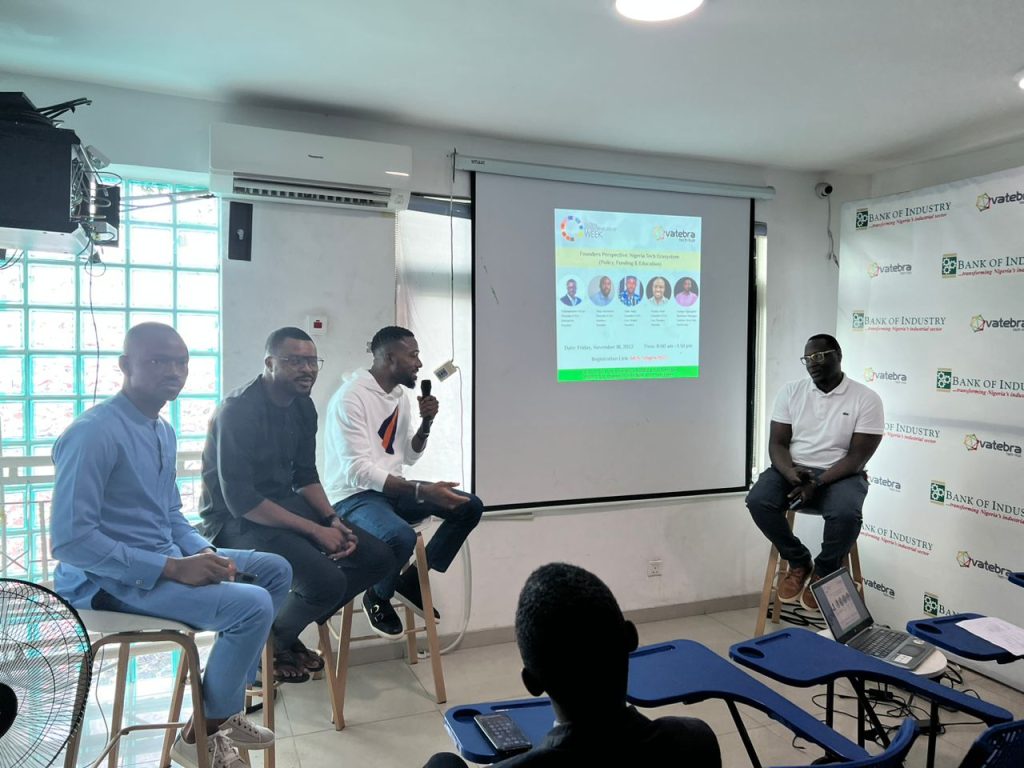 2. Panel Session on Entrepreneurship Ecosystem and Inclusion by Startup Founders like:
Disu Hackeem CEO, KoinWa – KoinWa is a cross border peer to peer trading platform where you can exchange Bitcoin for your local currency and vice versa. KoinWa makes it safe and easy to buy, sell and store cryptocurrencies in Nigeria.
Adio Abijo CEO, AvivWallet – Aviv allows individuals and businesses to easily become mobile money agents from the comfort of their homes and offices and matches them with users who need instant and affordable cash. Providing a better alternative to the POS and ATM systems without any of their limitations and accelerating financial inclusion in Africa.
Tubotamuno Victor CEO, Earlybrite – Earlybrite is a revolutionary and innovative Edtech ecosystem/platform designed on breeding innovative solutions to upskill the knowledge base of the next generation through shared learning and hands-on activities.
Nnaluo Paul CEO, Gasmonkey – Gasmonkey is providing access to cheaper and more efficient energy sources for domestic purposes. They also build smart gas cylinders that tell the fuel quantity in it and how long it will last.
The session was Moderated by Kolapo Ogungbile, Business Manager, Vatebra Tech Hub. They talked majorly about Policy, Funding and Education. Other topics they touched on included:
The state of government policies in the startup landscape in Nigeria
The ways the startup ecosystem can engage with the government when it comes to policy making in the startup entrepreneurship space.
Expectations from the recently signed Startup Bill.
Major challenges in raising funds for startups.
Preferred method of raising funds (raising investment earlier or bootstrapping).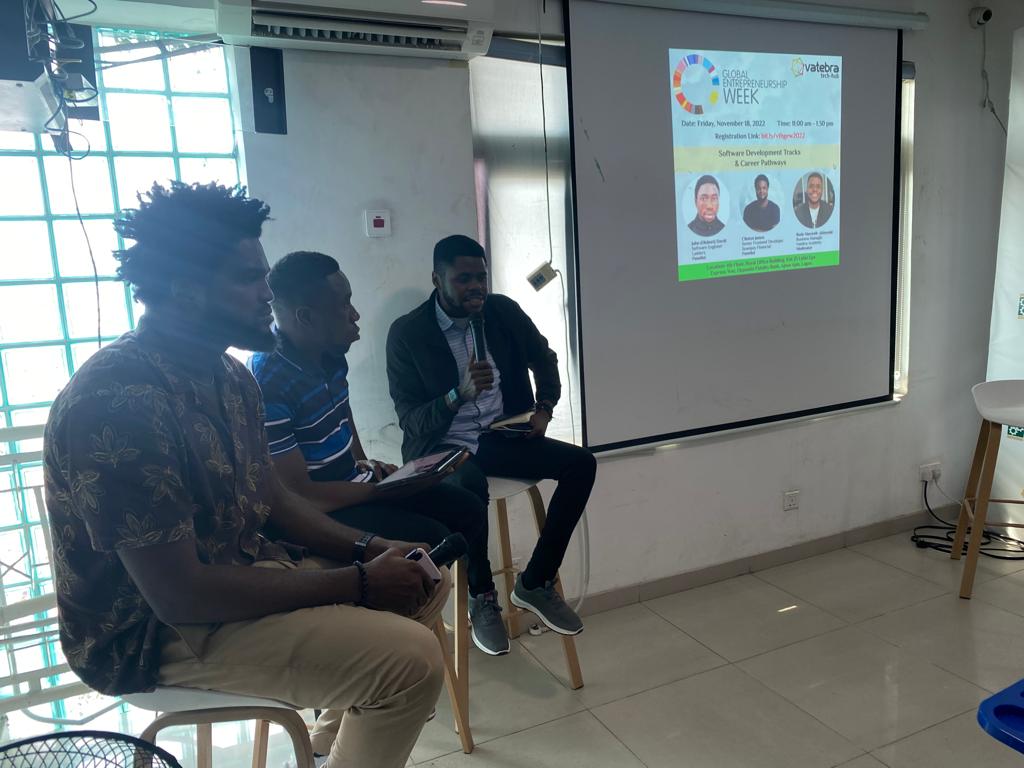 3. Panel Session on Career in Software Engineering by:
Clinton James – Senior Frontend Developer, Seampay Financial
John Olubori David – Software Engineer, Ladders
The session was Moderated by Bode Maxwell, Business Manager, Vatebra Academy. They talked majorly about Software Development tracks and Career Pathways.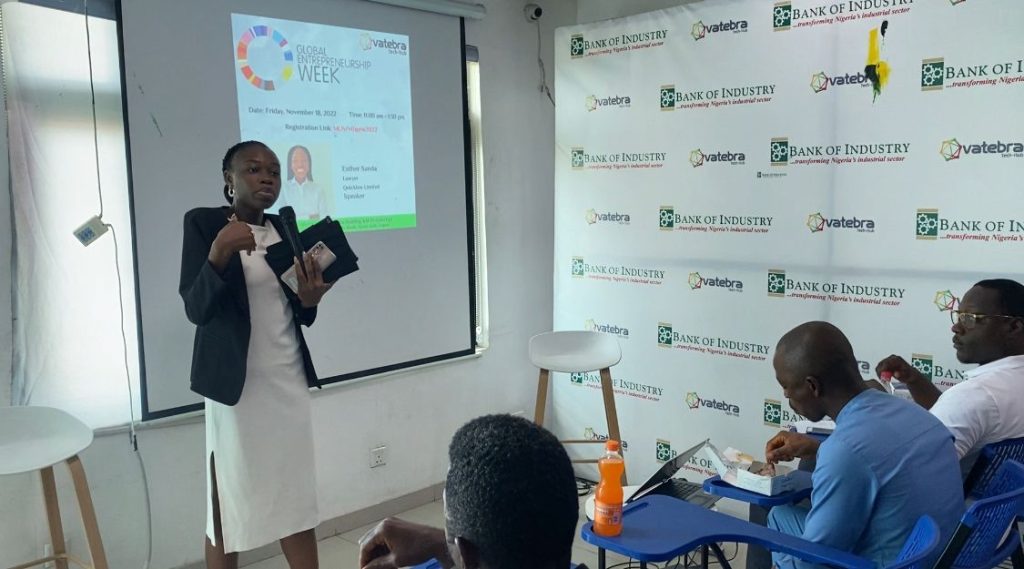 4. The Legal Advisory Session was Delivered by Esther Sanda from QuickLaw where she spoke on the need to get proper legal advice as a startup. She also talked about how to protect yourself, proper business registration methods amongst other things.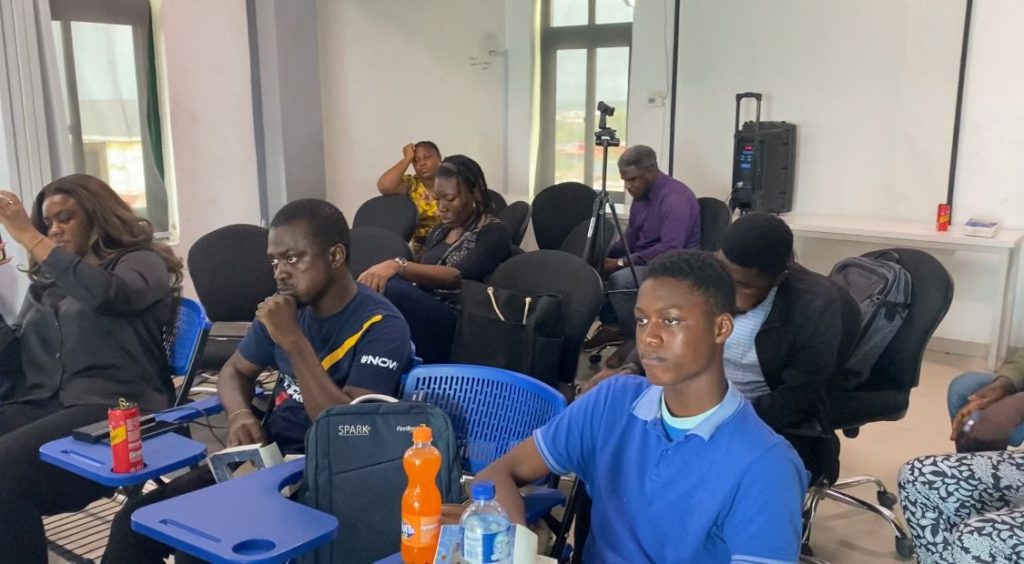 The Perks provided for the Entrepreneurs that participated are:
1-week (November 21 to 25) of free access to the Hub to network. They would have the opportunity to engage with the startup community during Global Entrepreneurship Week.
AWS Credits of up to 10,000 USD
MongoDB credits of 5,000 USD
Agora Credits up to 1,000,000 units.
(This was only valid for new startups or entrepreneurs that have not used the space before).
Are you following us on Social media??? 
If you aren't, be sure to follow us on our various social medias. You can use the links below.

INSTAGRAM – https://www.instagram.com/vatebratechhub/
TWITTER – https://twitter.com/Vatebratechhub
FACEBOOK – https://web.facebook.com/vatebratechhub
LINKEDIN – https://www.linkedin.com/company/vatebra-tech-hub/